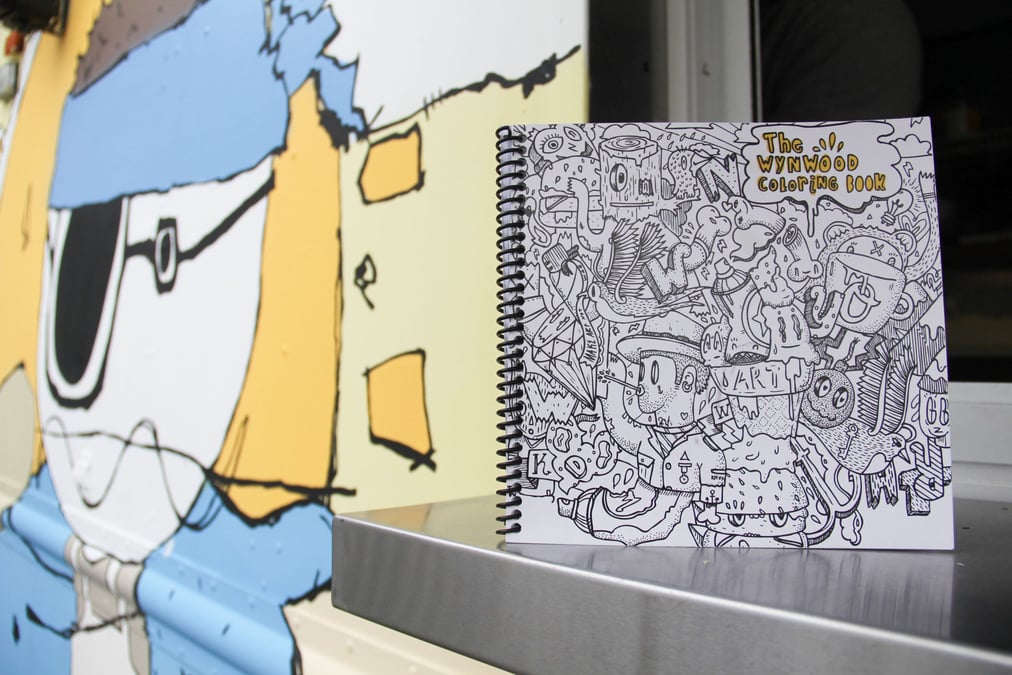 The Wynwood Coloring Book Fights Zika Stigma
Diego Orlandini, 7 years ago
0
2 min

read
875
Originally published by Miami New Times here.
While Wynwood, Miami's burgeoning arts district, battles the Zika outbreak discovered in July, the neighborhood remains at a loss.
"The name 'Wynwood' is on people's minds on a national scale," says Diego Orlandini, founder of The Wynwood Coloring Book. "They associate it with Zika. It's time we show people what Wynwood really is."
Because the arts district was the first neighborhood in the nation to suffer from a homegrown flareup, Orlandini wants to change the conversation. He says it's time to showcase the area in a positive light.
"People made it a habit to come to Wynwood," he says. "Now they've quarantined it."
"Wynwood Comes to Life," a video created by Orlandini and The Wynwood Coloring Book team, features well-known local artists and iconic landmarks in an effort to display the heart and soul that fills the arts district. It features shots of Wood Tavern and Wynwood Brewing Company against beats by funk band Magic City Hippies, which donated a song to the cause.
"We want to show that Wynwood is a fast-moving, vibrant environment," Orlandini says. "There's artists, coffee-drinkers, and entrepreneurs. We want to show that there's still life here."
Though business continues to steadily rise since the initial Zika news, Orlandini believes the area could use a "boost."
"People will eventually forget about this," he says. "But helping bring back people now is important because we want to let the nation know what Wynwood really is — that's not about Zika."
The video was created to promote The Wynwood Coloring Book, an adult coloring book featuring Wynwood murals and street art. With the participation of more than a hundred volunteers, including dancers, locals, and visitors, the video depicts Wynwood as a fun and thriving community instead of a Zika zone. That's why, Orlandini says, he pushed its initial release date, which was slated for December.
"I just kept thinking, How can we help?" he says. "Now we're asking everyone to share it. I want to get it as far as I can."
The minute-and-a-half video will debut at the Wynwood Yard today, Thursday, September 8.
Related posts
Download the first five chapters and read them on your favorite device