The district is called Dharavi, and it's one of the largest slums in the world.
It's so densely populated, it holds the same number of inhabitants of a small country in an area about the size of three-fifths of Central Park. The actual number of people living in Dharavi is unknown, but the consensus suggests it's about 700,000 to one million people. Imagine that number of people cramped full in five Malls of America. Imagine them living together in an enclosure the size of one-fiftieth of Disney World—that's 1/50. An area, by the way, that was swampland once too, much like Dharavi.
Mumbai is one of the most densely populated areas in the world, and Dharavi takes the crown. Hundreds of thousands of people live in the 0.8 square-mile (2.1 square-kilometer) ward. It's massively polluted. Toxic waste, garbage, and about 15,000 single-room factories share the space among cramped huts, open sewers and trash waiting to be recycled. The narrow corridors and streets are so tight I had to often sidle and crouch when I visited Dharavi last year. Walking through the low-rise buildings, I tried to be as inconspicuous as possible as I snooped around the homes and confined lives of a marginalized society that is also responsible for a billion-dollar yearly revenue powerhouse in the form of a very informal economy.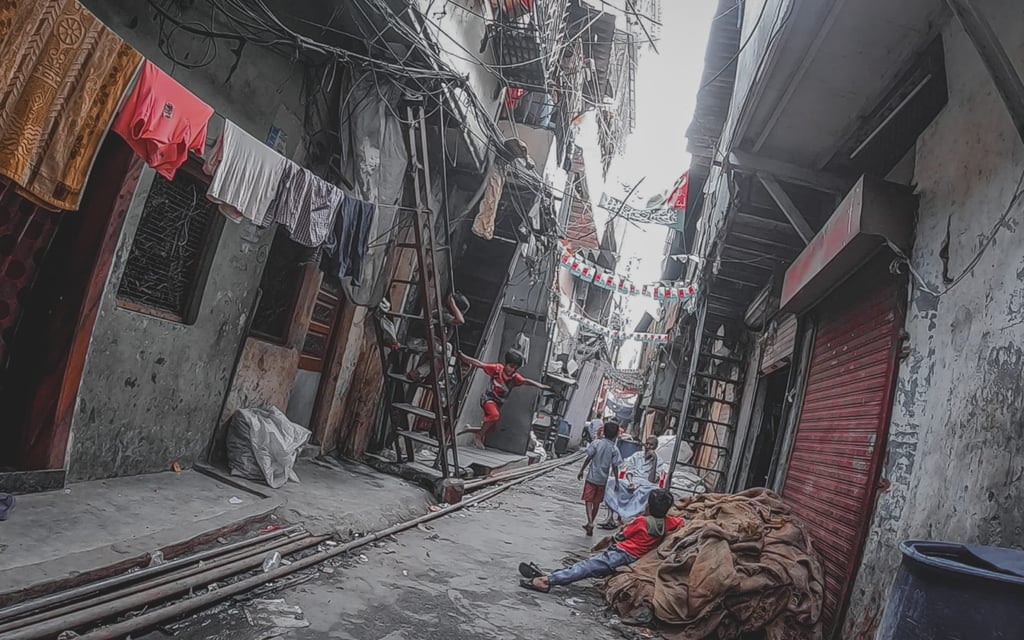 I'm a curious nomad with no permanent home—or many possessions for that matter. I have been bouncing around from country to country for the last few years, and I spent the last one living in India. India calls to me. I can't put my finger on it, but something about the chaos and visceral authenticity that India emanates fills up my heart with life. When I am in India, even my beard grows fuller. I've visited the country several times over the last seven years, and I've mostly lived in little rural towns in Northern India, sheltered by the Himalayan mountain range. But last year, I decided to explore further south, and so I rode my motorcycle for a couple of thousand miles across the Indian subcontinent to Mumbai.
By the time I got to the hostel in Andheri East, a residential locality in Mumbai peppered with chic restaurants, swanky hotels, and affluent after-work happy hour crowds, I had lived in the rural colonies in the mountains for far too long. I had eaten at hundreds of dhabas, simple roadside restaurants that are everywhere. I shared dhaal with villagers in the Thar desert of Rajasthan. And I lived the guesthouse lifestyle of bouncing around that is so common for millions of Indian migrant workers, though as a western traveler. I could care less about a faux mojito at the American imitation pub where I ended up. Though they had a mechanical bull, the walls were covered with star-spangled banners, and some Indians wore cowboy boots. But it wasn't my scene. The hostel receptionist, a cute twenty-something Bengali, gave me the number of a man who could show me around the city.
The next morning I met Siddhi Gunjal of Namaste Tours. He showed me a bunch of places, including Dhobi Ghat, the world's largest outdoor laundry, which was mindblowing as much as it made perfect sense. In an overpopulated city with thousands of hotels and dozens of hospitals, an endless supply of workers and hustlers ready to wash sheets match the demand in equilibrium. Albeit, white bed linens hanging to dry in the streets still produces mixed feelings in me. Siddhi, a charismatic yet collected Marathi, is also a proud son of Dharavi. So he brought me to his neighborhood, and that's how I got to see the normalcy of a living situation I thought I could empathize with but that I know, I could never fully appreciate.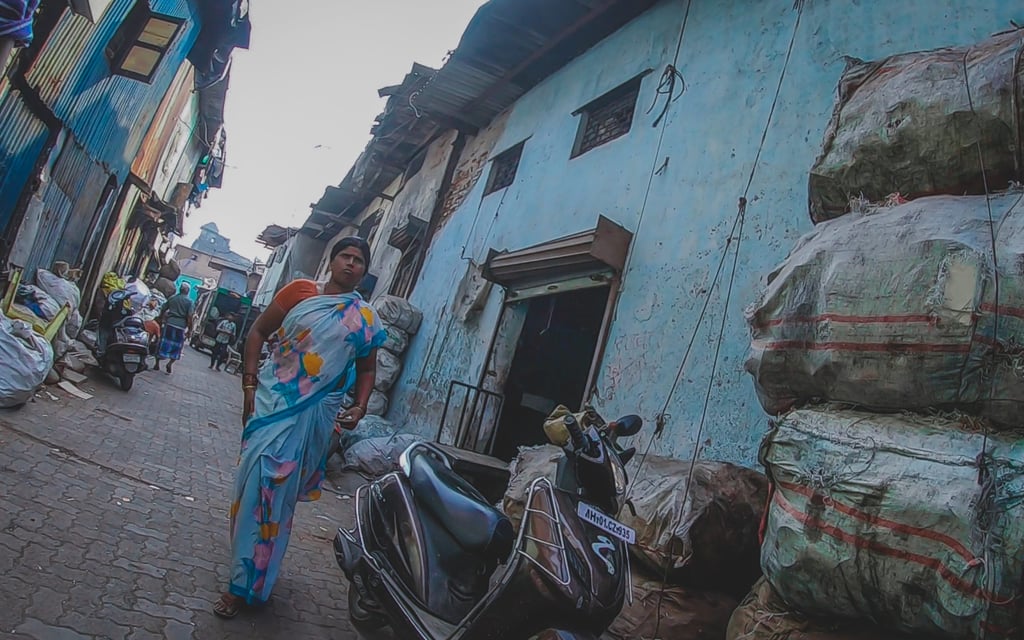 I'm a US-educated Peruvian-born writer. I grew up in between the evolving shanty towns of Lima, my hometown, and the walls of a middle-upper class private educational system. Latinamerica is scared by a colonial legacy of socioeconomic disparities and classes, similar to India. I've walked through the slums of my home country many times. However, they are far from comparable to Dharavi, where "there's an estimated one toilet for every 1,440 people," according to a now dated UNDP's Human Development report from 2006.
Now imagine being trapped there during this global pandemic. India's prime minister enacted a twenty-one national lockdown to prevent the spread of the coronavirus COVID-19. Millions of people were displaced and are out of work and hungry. In Dharavi, with one water tap running for only a few hours a day and serving dozens of people, insufficient sanitary measures make a lockdown of this magnitude a living hell. Dharavi, an area known to be prone to typhoid and tuberculosis, with thousands of cases a day, now has to fend off against the coronavirus, unemployment, and brutal levels of overcrowding. I asked Siddhi how are he and his family coping with this.
When I messaged Siddhi to see how he was holding up, he responded enthusiastically. "I am so fine," he said. He is with his family in quarantine. Last time I was there, I saw families of seven, including grandpa and grandma, sharing a home the size of one-and-a-half parking space. The average household in Mumbai is 4.7 people per household. Homes in Dharavi are typically four walls, cement floor, a drain hole in a corner, and a metal door. All in 250 square feet. So you do the math.
"Please be safe," Siddhi told me. I shared the video I made of Dharavi with him. "I'm sorry it took me so long to edit it," I said. "You can now use it to promote yourself."
"How are things for you?" I asked. Having seen the crowded, narrow corridors and the thousands of people everywhere, I couldn't imagine how uncomfortable it must be.
"Only one person goes out, if we want to get something," he responded. "Totally empty. No cars. No bikes. If emergency then only."
The Dharavi streets, a throbbing ecosystem whose heartbeat you can almost hear, are quiet now. "If anyone goes out police charge on them," he messages me, including a laughing emoji.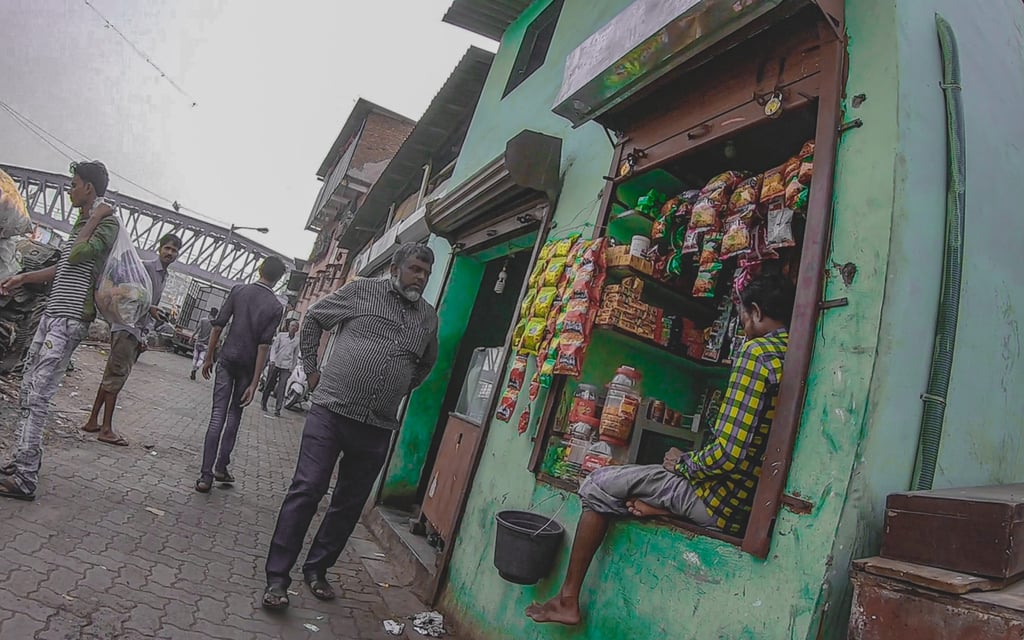 I know we all had to make adjustments. Some have it more difficult than others. But I want to point out that millions of people around the world have it extremely difficult. I am safe in Buenos Aires, the Argentinan capital, comfortably writing a novel from an eight-floor in a residential building. My biggest problem is the unpleasant neighbors, but I don't have to see them if I don't go to the shared terrace. There is a grocery shop less than a block away in virtually any direction. Most open shops have small lines of people queuing six feet apart from each other. The produce shops sometimes run out of vegetables and fruits, and the prices have gone up. But if I want to be completely alone all day, I could order delivery every day and enjoy the privacy of my apartment. I know Buenos Aires has a handful of slums too. They called them villas, and they are under a different kind of lockdown that mine. People can leave their homes, and often they hang out in the streets. They cannot leave the villa, however. The police protect them from the disease but guarding the entry points. It's still far better than Dharavi.
I'm closely following what's happening with the crisis in four countries: My family is safe in Florida, which is slowly coming to terms that they have to act more decisively. In Peru, my friends and extended family are safe as well. They responded quickly, and the lockdown was widely respected as far as I am told. The first week of the lockdown here in Argentina was quiet: people accepted the lockdown. But now, I can even hear traffic in the streets. India worries me the most.
I cannot imagine how Dharavi must look like now. Commerce, merchants, recyclers, daily workers, children, aunties, a world in a permanent state of motion, shutdown, and with the lingering threat of a virus that could spread like wildfire at their footstep. There aren't enough six feet of space to be apart from each other. You don't know what a worse case lockdown scenario looks like, and neither do I.
Related posts
Download the first five chapters and read them on your favorite device